Elsewhere in the World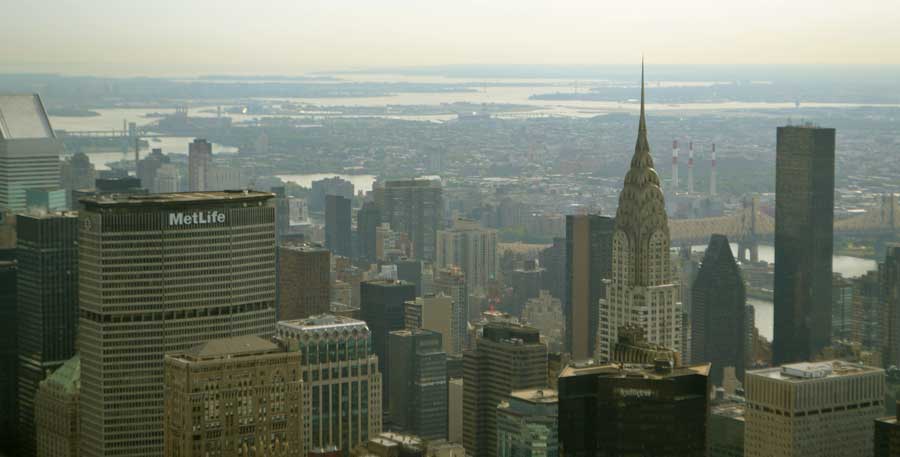 Discovering America
Corpus Christi, Texas
Anthony Robert, 3rd year physiotherapy student, did a month-long placement at the Corpus Christi Spohn Health Center and specifically Shoreline Hospital. Here's his testimonial.
"Since I started training in physiotherapy, I wanted to do a placement overseas to experience new ways of working. After several months of planning and thanks to the college's International Department, a placement agreement was signed with the Corpus Christi Hospital in Texas. The 4-week placement lasted from July 6th to 24th 2015. I worked from 8am to 4pm with an hour for lunch five days a week. I worked two Sundays in place of a weekday.
Shoreline is the biggest hospital in the city (population: 315,000). The hospital has three buildings (2, 8 and 10 stories) which the departments are divided between.
The reception procedure is very accurate and a specific member of the therapy team is chosen to supervise.
On the first day, placement students attended a presentation about hospital rules such as hygiene, safety and confidentiality. I attended the presentation with 3 other American placement students.
Placement students then met the mentor who would support them throughout the placement. The mentor introduced the teams and premises. Last but not least, students and mentors visited their first patients.
My placement mentor was Carlos. I assisted him in the acute care department.
The main thing that stood out to me in the American system is the existence of physical therapist assistants who are not trained to draw up reports but provide care and treatment based on objectives set out by physical therapists.
Almost all of my placement was spent drawing up reports and deducing either the short-term rehabilitation objectives or advice on the level of treatment best suited to each patient when they leave.
Each treatment level differs in duration and intensity. Patients stay in the department for a week on average and they are often only seen again once before being transferred either to a more intensive rehabilitation care level or sent home depending on their health.
We decided on the main aim of my training with Carlos as follows: based on information provided to me about the different levels of care in the US, I had to state which level of care would be best suited to each patient when I met them.
Carlos explained each level of care in detail and enabled me to spend at least half a day observing each level with a physical therapist from each department.
As I mentioned before, Shoreline is the biggest of the Corpus Christi hospitals, it receives all the cases which other surrounding hospitals are incapable of treating. This group of patients often presents unusual features which regularly translate into a large number of comorbidities.
Here is a very general list:
Amputation
Knee replacement
Hip replacement
Abdominal surgery
Heart valve surgery, pacemaker implantation
Laminectomy
Infection
Morbid obesity BMI of 74
Pressure ulcer
Hemiplegia
Paraplegia
Deconditioning
Guillain-Barré
Cancer
You could watch surgery of all kinds (neurosurgery, amputation etc.) and the teams in wound care who treat injuries and pressure ulcers for the entire hospital.
The people working throughout the hospital are very helpful and welcoming.
Carlos is a great teacher, patient and a good listener.
The hospital has an IT system in which every professional has to report what they've done. A day is spent learning about it with Loraine, the student manager.
A file is provided at the end of the day as a reminder of all the system's details which is very lengthy extra work; regulars spend about 40 minutes documenting their activity per patient.
The placement experience was very rewarding. It was initially demanding as I had to enter information as precisely and objectively as possible into the software just like the other physical therapists at Shoreline; that means that I gradually had to see the same number of patients as them every day.
I also experienced a protocol-heavy organisation in terms of the computer transmission system and the way appointments are conducted and their pre-defined frequency.
I'd recommend the placement to anyone who has the chance to do it.
I'd like to thank everyone who made the placement possible and everyone who made it enjoyable.

New York
Testimonial by Marine, 3rd year physiotherapy student at Ecole d'Assas in 2012, who did a 6-week placement in New York in hospitals and private clinics.
I've wanted to do a placement in an English-speaking country for a long time. When I found out I could, I did some research online to find an interesting hospital.
I found NYU Langone Medical Center in New York. After several personal and administrative procedures at IFMK, I was accepted as a volunteer in the physiotherapy department which focuses on orthopaedics and rheumatology. I was put into the care of a physiotherapist. The department treated hospital patients and outpatients.
The department was well-equipped in terms of rehabilitation and strength training equipment. I assisted two physios with very different backgrounds: an Australian who had worked all over the place and a New Yorker with a more manual therapy background. It was fascinating to experience another approach to rehabilitation organisation as the basic skills are the same as in France. Because of the healthcare systems (patients have to pay for some of their treatment), patients are seen less in the week but have several exercises to do at home. The centre has software in which each physio has to enter the patient's report and details about the sessions.
During the last week I assisted a physio in a private clinic where the work is just like in France with the addition of writing up the patient file including the report and details of each session. Absolutely everything has to be written down in case of disputes. The physio I assisted had post-graduate training to specialise in paediatric rehabilitation.
Both rehabilitation centres saw one patient every half hour which seemed to suit the physios. The professionals I met were very nice, happy to help and share their knowledge. I really felt I was made part of the team like any student from their schools. It also really helped me perfect my English as everyone, including the patients, took the time to make themselves understood.
It was exciting to talk to them as they were interested in how things are in France too. It's an incredible experience that I'd do in a heartbeat.
Marine, K3 2012-2013