Resource Centre
About the resource centre
Ecole d'Assas's resource centre at 68 rue de l'Eglise, Paris 15th arrondissement, is a place for students in both subjects to study and get together.
The 92m2 centre has two reading rooms, a computer room and a storeroom. Students have free access to 30 seats and internet-enabled computers.
Students can also connect using Wi-Fi.
The resource centre was set up and expanded in 1995 by a former Ecole d'Assas physiotherapy student with a degree in archiving. Mrs Elisabeth Juillard, a state-qualified librarian and archivist, has been welcoming and supporting students in their research since September 2014.
The resource centre's goals
The resource centre is here to collect, store, organise and provide documents and resources which meet the needs of students and teachers to study on-site or borrow to review at home.
For essay purposes, it collects and stores written output from the students as part of their training course (placement reports, written work etc.).
It also provides:
Necessary resources to access documentary sources available on-site
Advice and information about using libraries and their resources (literature search, literature analysis, writing bibliographical references)
Access
Access to the resource centre and on-site document review is only available to Ecole d'Assas students and teachers; they are released of any formality and have free access.
Loans
Documents are only available to loan for Ecole d'Assas students and teachers. Every user can borrow 6 documents, including 2 books, for one week.
Opening times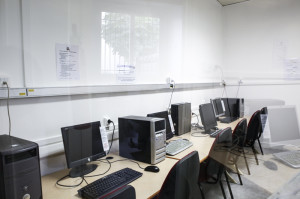 Monday: 10.15am – 1.30pm / 2.15pm – 6.30pm
Tuesday: 10.15am – 1.30pm / 2.15pm – 6.30pm
Wednesday: 10.15am – 1.30pm / 2.15pm – 6.30pm
Thursday: 10.15am – 1.30pm / 2.15pm – 6.30pm
Friday: 10.15am – 1.30pm / 2.15pm – 6.30pm
The resource centre is closed during half-term
Literature search
A booklet about literature search has been designed to help students in their research in the library and on the internet. This document provides practical information about searching for literature (library and website addresses) as well as more technical information (IT research tools, Boolean operators etc.).
Please click literature search to view the literature search booklet.
Website directory
Since Ecole d'Assas's resources can't meet each and every need of its users, students use the internet to broaden their literature search.
The resource centre's Netvibes portal has been designed to help students in their search with a selection of websites categorised in themed tabs.
Feel free to visit the website to conduct your online literature search: www.netvibes.com/documentation-assas
The Vancouver Agreement
For almost a decade, teaching staff at Ecole d'Assas has worked to ensure the presentation of bibliographical references in all written output by the students is in line with the Vancouver Agreement (the most used agreement in international medical literature). Using a single agreement helps standardise reference formats.
To help apply the agreement, a booklet has been translated and summarises different texts for students. It is updated on a regular basis as and when the agreement changes.
Link to French translation of the agreement
In order to ensure both the value of the diploma and the training and to preserve the school's reputation, Ecole d'Assas is a subscriber to the anti-plagiarism software Compilation.
Check the Ecole d'Assas anti-plagiarism Chart.
Facilities
The resource centre provides: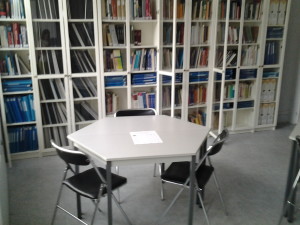 8 computers
A printer linked to computers so students can print and scan their documents or findings
A photocopier: a photocopying and printing credit is provided to each student enabling them to make 600 photocopies free of charge during their course
A Wi-Fi terminal so laptop users can connect to the internet
A skeleton model for hire on-site for students who want to check anatomy
The resource centre also provides users with:
Basic training in literature searches in French and English
Research support
Training in writing bibliographical standards
Training in word processing (whether beginners or advanced students)
Training courses in Zotero, a bibliography software application