The job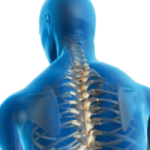 Physiotherapists use their hands or equipment to carry out ordered actions, namely for rehabilitation purposes following medical advice, to prevent changes to physical functions, maintain physical functions and, should they be affected, treat or supplement them.
Following a clinical exam and physiotherapy report, physiotherapists draw up a treatment schedule by choosing the actions and techniques which best suit the patient.
Currently there are over 75,000 physiotherapists working in France and over 48% are women (source DREES/March 2012).
A scientific, technical and social career
Physiotherapists work in the crossroads of two major sectors:
The scientific and technical sector:
Physiotherapists conduct a scientific process which makes them morally and legally responsible for the technique used to treat the patient.
The social sector:
Physiotherapists take an interest in their patients and their families and build a relationship based on trust with them.
Which sector: private or public?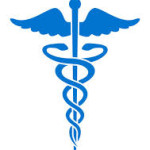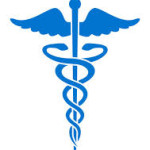 Physiotherapists can work in the private sector or the public sector (e.g. in a hospital): there's a shortage of professionals in both sectors. Physiotherapists can also work in sports clubs or in the humanitarian sector (e.g. charities such as Kiné du Monde or Handicap International).
In the private sector you can choose to be a:
Replacement: working in place of a professional. You temporarily treat their patients (e.g. during holidays or maternity leave) and they pay you a percentage of the hours you've worked. Many young professionals do this after leaving college to gain experience without having to invest financially.
Assistant (or colleague): working in a physiotherapist's clinic usually because their workload is too much. The clinic owner provides you with a room, equipment and patients. In exchange, you pay a lump sum based on a previously agreed percentage.
Partner: partly investing in a clinic with one or several other professionals. You have a contract to define the clauses of the partnership.
Owner: either by buying a professional's clinic, buying premises, equipment or "putting your name on the door". In the second case, it takes longer to set up because you have to build a patient base.
There are other ways to build your career:
Paramedical clinics: they bring several healthcare professionals together (a physiotherapist, a podiatrist, a speech therapist etc.) and provide a more general cross-disciplinary approach.
Healthcare network: made up of private healthcare professionals with the aim to encourage access to treatment, the coordination and continuity of treatment. Network members gain from other people's experience and share knowledge.
Lifelong learning
As a major figure in the Healthcare policy, physiotherapists must be able to evolve with their sector and their patients' needs. Lifelong learning aims to enable professionals to maintain a high standard of skills after graduating.
There is a variety of lifelong learning: you can choose from short courses which last a few days or enrol on a university diploma (DU). For further information about ASSAS LIFELONG LEARNING courses, click here.
Physiotherapists can also take a Healthcare Supervisor course lasting one year. Qualifying as a supervisor enables you to teach in a training centre and/or have a teaching role in a department.