International students
Welcome to Paris and to Ecole d'Assas !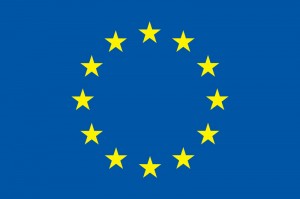 Ecole d'Assas is part of the Erasmus+ Programme since 2014 and welcomes European and International students for internships periods.
Incoming international students are enrolled at the college and must therefore undergo some administrative procedures before the mobility, with the help of the International Department. Students receive a student card.
On the first day, international students are met by the teaching and administrative staff who will be their referents during their time at Ecole d'Assas.
Students also meet students representatives who help them settle into the college.
IMPORTANT INFORMATION
Internship requests must be done at least 8 month before the beginning of the mobility period.
Vaccines
Due to new guidelines from the French Department of Health, related to internships in physiotherapy, Ecole d'Assas had to change its internal procedures.
Besides vaccination against Diphtheria, Tetanus and Poliomyelitis (unique injection DTPolio), students must be immunized against Tuberculosis. Concerning this disease, students must have received an intradermal tuberculin test (recently performed). The result of this test must be communicated to Ecole d'Assas.
In addition to that, students must be vaccinated against HEPATITIS B.
The vaccination guidelines are as follows:
• First injection of the vaccine at least four months before the beginning of the internship.
• Second injection, one month later.
• Third injection, one month later again.
• A checking serology one month again.
• The result of this checking serology must be communicated to the Ecole d'Assas.
Therefore, a total time of a minimum of 4 months.
We raise awareness on the fact that without the checking serology result or if this result is negative, i.e. lower than 10 UI/l, the student will not perform the intended internship .
Insurances
Student must be covered by a civil and Professional insurance.
Professional Insurance document
To get this to work properly, Ecole d'Assas asks incoming sudents to prepare their mobility 6 months before the beginning of the internship. One month and one week before the beginning of the internship the Ecole d'Assas International Department must be in possession of all the compulsory documents.
Please download the following documents:
Download the English presentation of the Ecole d'Assas

Physiotherapist's Code of Ethics

Presentation of the Assas Podiatry School English and Japanese
Courses catalog
Physiotherapy training > Arrêté du 2 septembre 2015 relatif au diplôme d'Etat de masseur-kinésithérapeute
Podiatry training > ◾Arrêté du 5 juillet 2012 modifié relatif au diplôme d'Etat de Pédicure-Podologue
Occupational Therapy training > Arrêté du 5 juillet 2010 – Formation d'ergothérapeute
Accomodation in Paris and near Paris
Ecole d'Assas has a partnership with :
Résidences Studefi  : manages 3,000 student accommodation units, spread across 17 residences close to colleges and major university campuses in the Ile-de-France region. For further information, please click here
Résidences Estudines : please contact Ms Aubert : aline.aubert@reside-etudes.fr
Résidences Astrée et Alina  : Bachir.TOURE@acsc.asso.fr
Phone:  +39 392 35 32 378
Phone : +33 (0) 970 44 09 02
info@pariseasyhome.com
Skype: info.pariseasyhome
Homestay accomodation
https://www.cohebergement.com/
https://www.bemynest.com/fr/home/
Linguistic support
Juliette Le Frère, Ecole d'Assas third-year physiotherapy student 2017-2018, prepared a glossary of physiotherapy terms French-Spanish.
Lexique Français-Espagnol Thèmes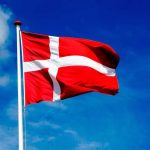 Anni Gondalier de Tugny, third-year podiatry student (Metropolia University – Helsinki – Finland) prepared a French-Finnish glossary of podiatry terms.
Lexique-Francais-Finnois-de-termes-en-pédicurie-podologie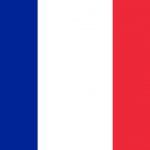 If they wish, international students can attend French lessons provided by Ecole d'Assas staff.
Visas and other issues
Contact us: international@ecoledassas.fr
Enjoy Paris
Make the most of studying at Ecole d'Assas to experience Paris, the City of Light!
Enjoy Paris during your international mobility!